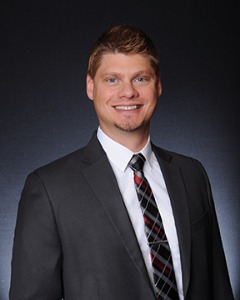 Jeremy EllingsonAgent
Tel: 6128897162 | Email: jeremy@imperialhometeam.com
Address: 299 Coon Rapids Blvd, #150, Coon Rapids, MN 55433 | Company: RE/MAX Advantage Plus | License ID: 20422641
License ID:
20422641
Tel

:

6128897162
Email

:

jeremy@imperialhometeam.com
Company

:

RE/MAX Advantage Plus
Address

:

299 Coon Rapids Blvd, #150, Coon Rapids, MN 55433
I have been representing buyers and sellers since 2003 throughout the Twin Cities and East Central Minnesota.

My experience lies in Residential Real Estate: Single Family, Multi-Family, Existing and New Construction homes. Townhomes, Condo's, Land, Lakeshore and Recreational Properties. I am very proficient in REO/Foreclosed/Distressed/Estate sales.

Early on I knew that I wanted to help people and I wanted to make a difference. So in 1993, I received my degree in Occupational Therapy and began helping people recover from ailments and injuries. Through the years I also developed an affinity for real estate. In 2003, I obtained my real estate license and began the journey of helping people with their real estate needs. The way I help people may have changed, but the desire and drive to make a difference in people's lives has not.

I work with a great network of Lenders, Title Companies, and Contractors to ensure that you receive the highest quality of service throughout your real estate transaction. I stay on the cutting edge of technology, marketing and communication to ensure that my clients are getting the most up to date service possible.

I am all about building strong communities. That's why I've been an active member in the Chamber of Commerce and also served on local committees that help to maintain the vitality of the community.

When I'm not working, I enjoy being outdoors. My wife Lynda and I like to go biking, trying out new restaurants, breweries, and going to community events. Together, we have 4 adult children, 1 grandchild and our Dachshund Saddie.